Dr Ural's Varicose vein Ayurveda care dedicated to serve the community, Dr Ural came across several cases of venous insufficiency in younger age group above 20 years suffering from Varicose vein, Hyper pigmentation, D V T, Venous ulcers etc. in his last 22 years of clinical practice. Though it is commonly seen among the people working in security, teaching, sales, agriculture, constructions, drivers etc sectors, post pregnancy and lifestyle disorder but there was no appropriate medicines or solutions.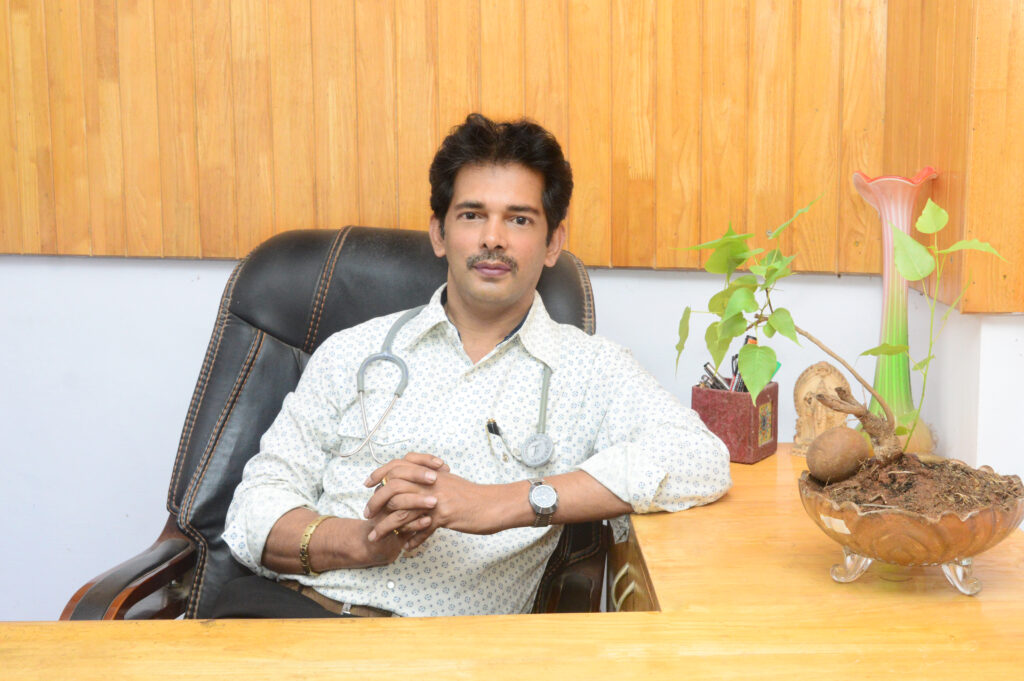 K.V.G.S. MURTY,Academic Qualification: MBBS
Regd.No. 13365 (Andhra)
Address: 16-4-17/9, M.G. Road,PALAKOL – 534 260 W.G.Dt., Andhra Pradesh, India
e-mail:drkvgsmurty@gmail.com kalagaherbalresearchlabs@gmail.com
Mobile: +91 9849870762 
Address: 501, Brindavan Apts., H.No.2-2-1109/1, Bagh Amberpet, C.E.Colony, Hyderabad- 500013 Telangana State, India
Dr Dayananda R D hails from the quaint town of Hiriyur, Chitradurga. He obtained both B.A.M.S (1998) & MD (Kayachikitsa) (2007) degrees from A.L.N.Rao Memorial Ayurvedic Medical College, Koppa. He has undergone training in Guru-Shishya parampara under Vaidya Sri Ravindranath P M S of Poonthottam, Kerala for 3 years. He is also well versed in "Visha Vaidya"learnt from a Paaramparika Vaidya in Thrissur, Sri Avanaparambu Maheshwara Namboodaripad.